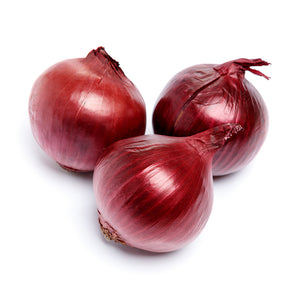 Scientific Name: Allium cepa
Common Name: Onion
Spacing: 4" (10cm)
Height: 8 - 12" (20 - 30cm)
Width: 2 - 4" (5 - 10cm)
Exposure: Sun
General Information: These golden onions produce fruit up to 1 lb. (16 oz.), and their great flavor lasts longer than most other varieties.
Red Spanish onions are gardeners' favourites, because they grow quickly without much effort.
You will be able to harvest your onions less than four months after planting.
Pot size: 6 pack