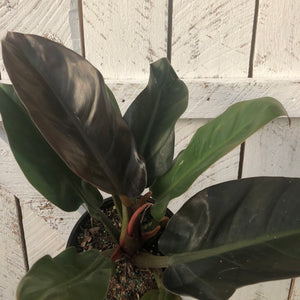 Philodendron Imperial Red is a beautiful, easy care tropical vine known for its striking foliage. Very adaptable and low maintenance! Perfect for beginners.
LIGHT: Philodendron prefer bright indirect light, but can adapt to full sun or low light with time!
WATER: Water once every 7-10 days or when soil is completely dry! Philodendron prefer to stay on the drier side, especially in low light settings.
GOOD TO KNOW: Philodendron make the perfect beginner plant, and propagate very easily!