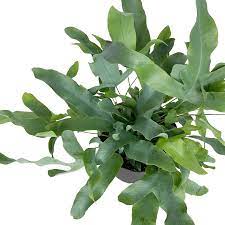 Blue star fern is an interesting fern with elongated fronds and pleasant green-blue colour. Its ability to tolerate lower-light conditions and relatively easy care make it a great choice for beginning and more experienced fern lovers alike!
Light: Partial shade, bright location; avoid direct sunlight
Water: Water thoroughly, discarding any excess water.
Fertilizer: Fertilize bimonthly
Ferns are non-toxic according to the ASPCA