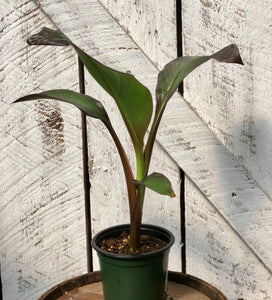 Musa or the Banana is one of the most well known fruits in the world, as well as being delicious and nutritious some varieties can be grown easily and effectively as houseplants.
LIGHT: Bright direct. South or West facing window
WATER: Like to be watered thoroughly. Allow top 1-2" soil to dry out in-between watering. Use well draining soil.